Chevron Sconce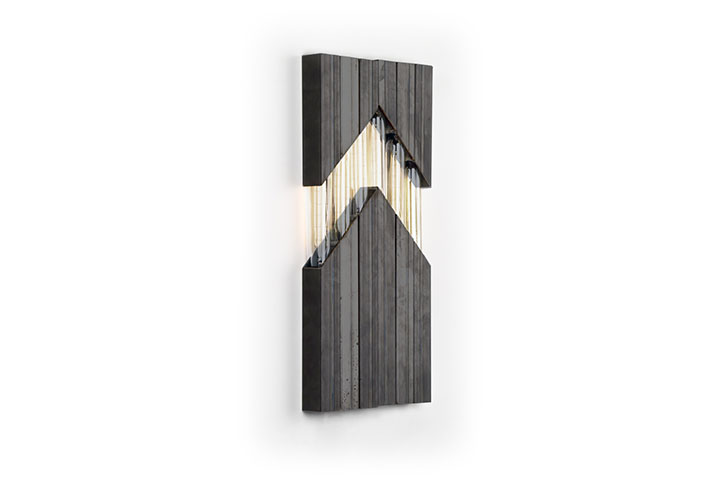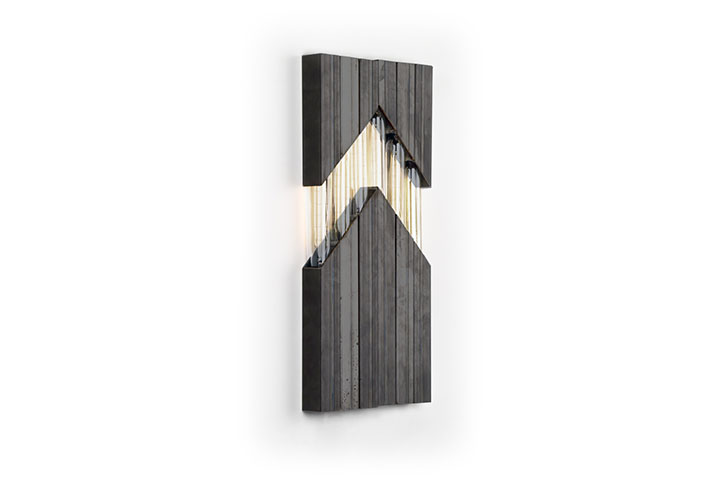 Chevron Sconce
chevron | daikon
material options: steel, brass, stainless steel
finish options: industrial clear, onyx black wax, satin black, matte white, brushed brass, polished brass, aged brass, naval brass, brushed stainless, polished stainless, enamel accent.
Our Chevron Daikon suits middle-ground atmospheres and space scales. The Chevron is a great addition to both quiet spaces, like a bedroom or study, and active spaces, like an audio room or dining area.
To truly set-off this fixture, a band of white can be added to the base.
Available hardwired or with a plug.
Please email for quote.
Weight: 11 lbs
Length: 19.5"
Width: 9"
Depth: 1.7"